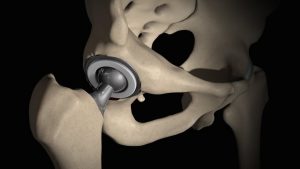 Thirty-six hours ago I had my right hip replaced. Dr. Erik Zeegen of UCLA Santa Monica did all of the surgery, appropriate so, he also did my left hip 18 months ago! I thought that he did a phenomenal job first time around, but this time, I would have to say that he was 50% better. More range of motion, I was up walking around 2 hours after surgery. My strides were longer, my strength abilities were much more intact. I have to salute him, really on both!
After my 1st surgery, I was back at work in 7 days, but honestly, all I did was sit in a chair and direct clients through their boot camp sessions. The problem was, my back really didn't resume to a state of comfort, with so much tightness still in it, which of course is useful; if your hips have no cartilage, which causes pain, and you start to have a limp with each step, that will be one of the effects, no cartilage=pain. My point here is that at the time of my first, the Dr. told me, "I'll be seeing you in about 18-24 months". I guess he knew what my journey was going to be in the next 2 years! He was right, because as soon as the left hip, (1st one), starting feeling good, I could tell that the right hip was starting to feel pain, which is why my back didn't want to return to it's full range of movement for anything., from bending over, to actual pain when I would turn a certain way. Time to go back in. The one thing that a person who is having a hip replacement, continuously, is told, is to walk as much as possible, (without aggravation of course), the reason for this is for rebuilding strength, and giving movement to a surgical area so you try to prevent blood clots from gathering. It just seems magical on how a hip replacement can (is) a big surgery, and how fast it can recovery.
I will be reminding everyone on a day-by-day progression of recovery, and show some of the exercises that I will be doing, should anyone have consideration of a hip replacement. Ask away, and I will respond on how my recovery is progressing.
No Pain! No Pain! YESSSSSSS!