Radiation Has Ups and Downs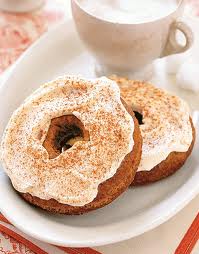 Sometimes it seems that all that goes through my half-mind is radiation.  Did I say it, RADIATION……. the process is not something that a pain, because all I do is lay there for a bout 10 minutes, get zapped, and go home.  Everything starts to add up, though; leave an hour early, you never know how traffic will be.  UCLA is so darn great at what they do, in all areas, that they make the process seem so easy.  I say this because it will happen every once in a while, that an emergency will come and take precedence over my time for my treatment.  The technicians get so apologetic about my time getting pushed back, it's "go get some coffee, I'll pay, go get something to eat, I'll pay", how can you get upset over that treatment?  Then I get to go home, but sometimes that gets a little time consuming.  No complaining here, about all of this, but that is the part that just keeps popping up, is the fact that I'm always thinking about keeping my schedule open, so that I can keep my schedule running smooth.
So now we're down to the end of the treatments, another 7 or 8, and then we'll have to wait until the next MRI comes in, ( 2-3 months), to make sure that we did what was supposed to be done, and pretty much eliminate any future cuts; figure I'll be a little busy, no matter when that is.
Throughout most of this treatment time, the past 6 weeks, has all gone smooth.  I know several people over at UCLA, so I get together with them, have some coffee, go to lunch, so it adds a  little time, but that is what makes this whole scene fun.  Oh, and you should see the the walk from where I park, to the Bldg. 200, I have to go by Stan's doughnuts, which has been there for 40 years, and who wouldn't try one every now and then?  How about Diddie Reise, where they put ice cream in between two cookies that they make, and charge you only $1.50?  You see where I'm going here, little cafes, coffee shops, all of this is really great stuff.  That's what I'll miss, the social aspects.  See how the mind can go, to filter out what I'll miss about radiation.  The only way to get through all of this time frame, is to enjoy a couple of other events.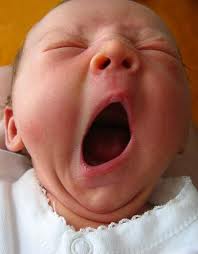 Now what is the down side, you might ask?  The little thing that they tell you about at the start, fatigue.  Starting to happen, but if I watch the sleep, and I mean 8-10 hours, then we're  good.  If that doesn't happen, then it's  not just being tired, there's a fatigue that involves a lighthead feeling, that I just can't operate.  But that never started until this past week, so I think I can get through the next week and a half pretty easily, hope so.  There just seems to be one more chapter in book called "life"  that seems to throw itself in the mix.  Who knows how it all ends up. 
Now I can say that I finally put in a new entry in December; far from thinking that I would put something in every 2-3 days, but hey, who hasn't stretched their goal a little…..heads a little out there, anyway, tonight.
s