When was the last time that you, or a person in general, just went out for a walk. I suppose that "A Walk" can be defined by a lot of different interpretations, but really going out and ENJOYING the walk is powerful. To go out, listen to the birds, no matter how many there will be, throughout the walk, is very inspirational. Birds are talking! All day, throughout the day, they're talking. So many times when you think that you've got it figured out, now you see several small birds, flying around hawks and nose diving on them. Sometimes it doesn't make any sense at all, except that our reason doesn't make any sense at all. Think about it, here's a big bird, a predator, being chased around by a bunch of small little birds. What does all of it really mean? I sometimes have NO clue, whatever. I'll be walking, enjoying the sound of nature, enjoying the visual of what is REALLY out there, and then I see something that I can't put any reason to.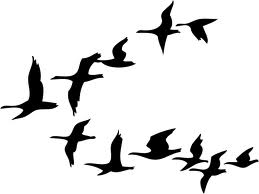 That just brings everything back to earth, here, and just brings the word "trust". Sometimes you have to just trust what nature gives us, and react accordingly. Too many times it's so easy to want to have things figured out, and all of a sudden a complete wind comes flying up around you; you had better react to IT, not around it, like it was originally thought out to be. Everything can be done in a number of ways, so do what might be the easiest, or the least amount of trouble. Always think of what just happened, and just go with what is easiest.
As it is, my life was supposed to be a different path. Well, that got changed. That's o.k. too, it's just how the cards got dealt. I thought that I had to approache everything from a different angle, and some I did, and it was correct. Others, maybe not, but the fact of the matter is, o.k., now we have to take this path. Sometimes one thinks, and go where, with no answer. No answer is not so bad; just keep going. Sometimes I don't have any explanation, but I just trust, and I have complete confidense that one way or another, I will get through. I suppose that after a time or two with an approach like, it gets much easier to just trust your approach. it just has to be honest.
So go out for a walk, really check out the visuals; birds. Everything will at some time throw you, but just keep going, and trust that your judgment is in the right direction. You might not figure out why those small little birds are chasing the big predator, but following it down another path might not be a bad idea either.