I don't know if I really know what a lottery is.  Is it MY lottery?  Is it THE  lottery?  I mean, what is the luck of the draw?  For about the past 3and1/2 years I've been asking this question.  It's amazing, because I don't know if I've already won it, and don't know it; or if I did win it, duplicate times, and am already appreciating that fact.  Is the lottery all about winning DOLLAR$, and then not knowing what to do, with all of that money?  Or is it something that changes your life; ( this is the simple answer).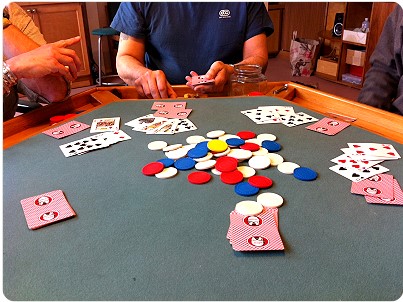 I believe I won the second, in my simple way of thinking.  As everyone knows, I had two brain tumors, shingles, a seizure 8 months ago, and guess what happenend recently??  Let's just say, the going got rough for a few days.  It happens.  And when things get rough, what do you do?  Do you roll up, and put yourself in a little bubble?  I believe no, that's when you get out, and put yourself out there.  I believe I have no private life anymore, and that's my choice.  We could all look at my medical record these past four years, and say "oooooohhh, poor him".  You know what I say to that, as I said before; there's no "poor him", pat me on the back for coming back!!  If you look around, there's a lot of crap, happening to a lot of people, and that's when I want to tell them to get out there!!  To open up to other people, whether it be for support, for guidance, or to just get back to a personality, YOUR personality.  It's SO important that you remain you, no matter what your past is.  Medical, financial, personal; it doesn't matter, the real world IS the real world, so why should there be any secrets?
Words mentioned before, but sometimes I have to bring them up again, for MY benefit.  My first surgury involved taking out an eight cm. tumor.  That's past the size of a baseball.  It was pressing on my brain; now that's a lot of action!  (because my brain is so big?, maybe not!).  The point here is I was NOT letting that bring me down, and it took me 4-5 months to come back; and I did.  Was that my lottery?  Could be, who wants to call it that?  Feeling pretty good for about a year, and then the doctors say, "Hey, you've got another tumor that crawled back, and it's already 4cm; we'll need to take this out, and since this came back in such a short time, we need to do radiation, because ANOTHER one will come back, otherewise."  I remember I simply wasn't even stunned.  I don't know if the first surgury was so close in time, a year earlier; I just said, "o.k. when?"  That's when I got into contact with this new person in my life, Dr. Isaac Yang, a savior, in many ways.  I didn't ask for this, but it happened, so let's deal with it.  Boy, did he.  Was that my lottery?  Could be, all depends on how you look at it.  Everything depends on how you look at it.  As we spoke before, presently, I am not Superman.  I was,(or so I thought), but I'm not anymore.  Is that my lottery?  Could be.  When you have so much being done for you, by other people, sometimes it humbles you, and simplifies you, or just starts to clear you life.  I can't be concerned with the future, to the point of stress, there's enough of that.  Do certain people get this little message?  I DO hope so.  I'm not saying that you walk around with you head cut off, just be aware that today, or tomorrow, or next year, or 30 years could be your last day.  We can't control that; what we can control is how we appreciate every day, who our friends are, how we treat our friends, and family.
Let's go back to Dr. Yang.  In Feburary, I had a seizure, and he would NOT let me out of the hospital, until he saw me, and o.k.'d my progress.  We have been in contact ever since.  Every time I go to UCLA, he wants to see me.  Maybe I'm thinking, THIS guy is a lottery, so who can answer this, 'cause I can't, anymore.  I'm seeing him next week, he was worried about me this past week; amazing guy.  Had to go into the hospital again, for a day and 1/2.  Everything is o.k, just had to go in, and my Dr. had to see me, all over the other Dr.s opionions.   I'm very appreciative of all of his efforts; and it's when I think of his efforts, that I just stand straight up and say, "here I am, bring it back to the best that I can give.  Not just to me, but to my clients, other people that ask my opinion, whatever that may be."  I can't rely on other's opinions on how I act; I just act with regard to how I feel is right.
The other day, I had a friend, Jayson, stop by for a few days.  He's from Austin, Tex.  Hadn't seen him in, I don't know, 7-8-9 years.  It fell back to where it always was; sweet guy, sweet days!  I think that you always get to see who you need to see, and I saw a great friend that I needed to see.  Another lottery, and I know THAT one!
I appreciate everything that goes around; or in my own way I appreciate everything.  Everybody should do it their way, in their own personality, whatever turns them on.  You only live in this life once; so something happens.  Is it going to turn your life off, or shut it down a bit?  It shouldn't.  This life is here to enjoy, and that depends on what your enjoyment is.  Make it good, sweet, and positive.  PLEASE, let's get rid of the negative; from speech to thoughts, to actions.  It makes such a difference!!  Just give it a try.  Try ONE DAY!  Just one day.  You know when you have a negative thought, or action,  so if it happens, PLEASE let it slide, and I know that you'll end up feeling better!  You never know, that just might be your lottery, and really, what's wrong with that??
Enjoy that beautiful life….